Showing 217–219 of 219 results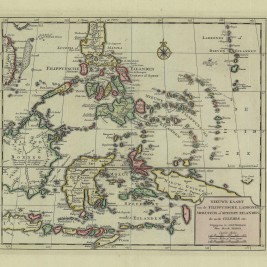 NIEUWE KAART van de FILIPPYNSCHE, LADRONES, MOLUCCOS of SPECERY EILANDEN, als mede CELEBES etc. Uitgegeven te AMSTERDAM door ISAAK TIRION. A very fine mid-18th century Dutch map showing most of Borneo Island and the eastern islands of Indonesia including the...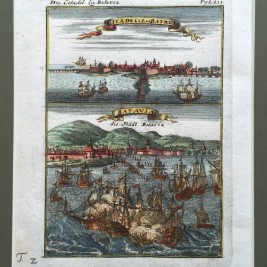 View of Batavia Measures : 134 mm x 180 mm Price on Request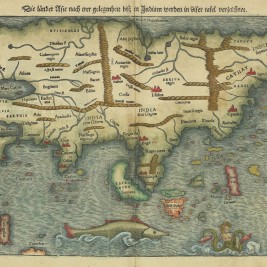 Die lander Asie nach irer gelengenheit biss in India warden in diser tafel verzeichnet. A very rare mid-16th century German woodcut map of the Indian Ocean and Asia in old colour by Sebastian MĂĽnster (1488-1552),...
Showing 217–219 of 219 results