Welcome to our online antique prints catalogue. Whilst cartography holds a special place in our collection, we also offer thousands of antique prints covering fields of interest as diverse as architecture, natural history, religion, ethnology and many more. Please visit www.maps-prints.com for more antique prints.
Showing 1–12 of 260 results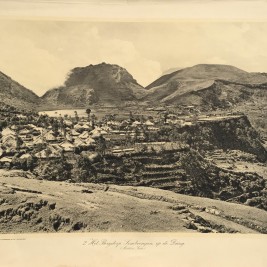 No. 2 Het bergdorp Semboengan, op de Diëng (Midden-Java). Antique print depicting the mountain village Sembungan, on the Dieng (Central Java). This photograph, depicting the Dutch East Indies, was originally published as part of an...
Showing 1–12 of 260 results