Bartele Gallery offers a large collection of antique portraits and antique prints of figures. Explore our collection and find antique portraits of kings, emperors, royals and other important figures. Please visit www.maps-prints.com for more antique portraits.
Showing 1–12 of 37 results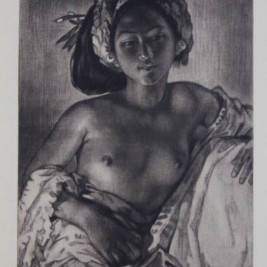 'Ni Kenjoen' by W. Hofker Mezzotint etching by Willem Gerard Hofker (1902-1981), signed and 'Bali' lower left, 'epreuve d'artiste' (artist proof), in the lower right. Hofker, a student at the Academy of Fine Arts in...
Showing 1–12 of 37 results