Description
Product Description
Guide to the Dutch East Indies ~ Year 1897
Rare English travel guide to the Dutch East Indies, published in 1897. With 179 contents, 16 black and white illustrations and 13 coloured maps.
Luzac & Co., 1897. Hardcover. Book Condition: Good. Not a reprint. Green cloth. Maps are all in perfect shape. Corners show hint of wear. Binding is solid if slightly shaken. Gilt a very bright but short of perfectly sharp.  Overall a very handsome copy of a hard to find book.
Inventory No.  –   B2047
Purchase price: 4,850,000 IDR.
Product Enquiry
Product Enquiry
Related Products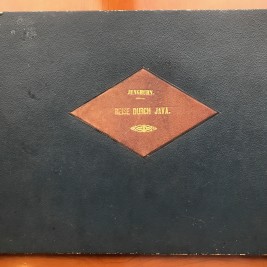 Reise Durch Java. by Franz Junghuhn ~ Year 1845 Title:Â Topographischer und naturwissenschaftlicher Atlas zur Reise durch Java von Dr. Fr. Junghuhn (Topographical and scientific atlas on the journey through Java.). Rare atlas of 38 uncoloured...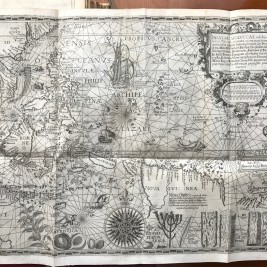 Jan Huygen van Linschoten's 'Itinerario' ~  'The Key to the East'.  (Translated: 'itinerary' a planned route or journey) Title: his Discours of Voyages into ye Easte & West Indies. Devided into Foure Bookes Printed at London...